Synthesis Repertory 9.1
Schroyens, Frederik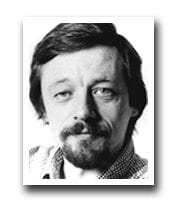 Printed in India, hardback, 2088 pages
ISBN
1-902575-13-x
Size
190 x 245mm
Weight
2.34kg
RRP
£115.00
Price
£115.00
Synthesis Repertory (Synthesis Repertorium Homeopathicum Syntheticum), edition 9.1

This new Synthesis Repertory is a revolutionary work, integrating a vast array of information. This is the culmination of 17 years of work from the different currents of the homeopathic community.

Numbers at a glance:

Remedy Occurrences: 1,066,987
23% more than Synthesis 8

Author References: 1,773,453
65% more than Synthesis 8

Number of remedies described: 2,373
1,698 more than Kent

With Synthesis 9 you now get:
1. Access to Boenninghausen and Boger
The complete content of all the main Boenninghausen and Boger Repertories has been seamlessly integrated.

2. Complete Sources Integrated
The complete content of Oscar Boericke's Repertory, Phatak's Concise Repertory, and all the symptoms from Julian's Nosodes are now integrated.

3. New and Updated Remedies
Additions from the clinical experience and provings of contemporary homeopaths have been added, including Farokh Master, Andre Saine, Jeremy Sherr and many others.

4. More Efficient Access
The 'Mind' chapter and all 'pain' rubrics were thoroughly analyzed and the remedies were copied, where appropriate, into the superrubrics.

5. The Source Repertory
All new additions are traced back to the original source. Over 100,000 hours of research work in the original languages guarantees the accuracy and reliability of the information.

6. Easy To Use
A standardized and simplified repertory structure:

Streamlining: the symptoms are presented in a standardized way, strictly following coherent and universal rules.

Restructuring: the Repertory structure has been simplified and reorganized. Related information is brought together by moving the 'descriptions of pain' to the last level - uncovering information that was previously hidden or dispersed.

With the Repertory is a CD is that includes:
Information about the structure and language of the Repertory, e.g. explanations of more than 1,150 key symptoms

Searchable remedy and author catalogues

Extensive information about families, relationships of remedies and where to get new remedies.This CD also includes the Companion to Synthesis, which assists you in finding information in Synthesis more easily:

By listing rubrics with similar meanings or themes, the Concepts part of the CD increases the possibility of finding associated symptoms in Synthesis

A searchable word index (more than 5,000 words indexed)

About the Author:
Dr. Frederik Schroyens was born January 12, 1953 in Mechelen, Belgium.

Schroyens is a 1977 medical graduate of the State University of Gent (Belgium) and a 1978 graduate of the one-year Homeopathic Training Course at the Faculty for Homeopathy in London (MFHom).

In 1981 Dr. Schroyens was the constitutive President of VSU, the largest Homeopathic School in Belgium. VSU has given a one-year introductory training on homeopathy to more than 1.000 students and fully trained over 150 homeopaths. The homeopathic education is build up over a five-year program. He also founded the Masi-workshops in Belgium and Holland.

Dr. Schroyens was one of the first RADAR users in 1986 and became enthusiastic about the increasing possibilities computer science offers to Homeopathy. Because of his dedication to the program, he became the Homeopathic Coordinator of the RADAR Project.

In 1987, he was appointed as the main link between George Vithoulkas and the programming team of the University of Namur (Belgium) during the development of the Vithoulkas Expert System. He has been accompanying George Vithoulkas on his seminars since 1988 as well as assisting him during most of his consultations since that time.

Dr. Schroyens published an introduction to homeopathy in 1984 in Dutch, which has been translated into French and Portuguese. In 1993 he edited the printed version of the Synthesis Repertory, the expanded repertory linked to the Radar project. A computer version of Synthesis exists in seven languages. This Repertory has also been printed in German, English, Dutch, Italian, Spanish and Portuguese. Translations into various other languages are ongoing.

Since 1995, Dr. Schroyens has published several books based on Synthesis such as 1001 Small Remedies and Arzneimittelbilder von Gemut und Traume.

Dr. Schroyens lectures on RADAR software and homeopathy in Europe as well as in North and South America and India.