The School of Homeopathy in Devon is celebrating its 25th anniversary this year, but there is an extra clause for celebration for founder and director Misha Norland - his eldest son Mani is set to graduate this summer. Here, Misha talks about the beginnings of the longest established homeopathy school in the UK, and Mani tells of the journey that led him into his father's footsteps!
Click the image below to read the full article!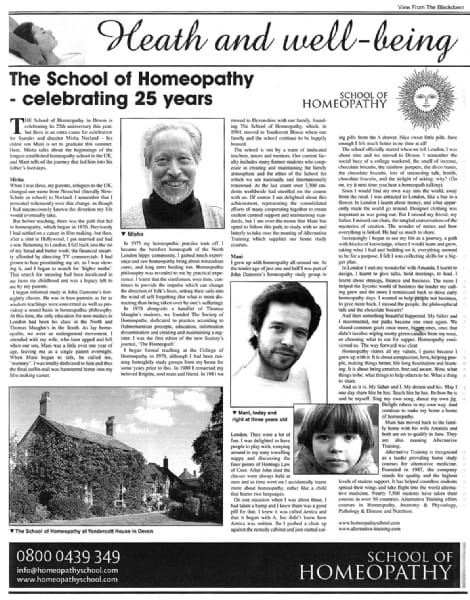 Tags: 25 Years | Celebrating | School of Homeopathy | Misha Norland | Mani Norland
This entry was posted on 01 February 2006 at 11:00.