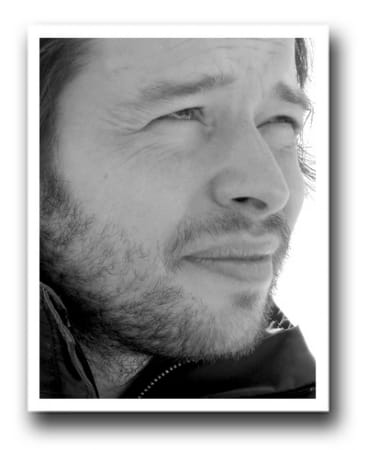 Mani Norland, 36
Managing Director of The School of Health
Mani Norland is managing director of The School of Health,
which was launched back in 1987 and specialises in home study courses for alternative practitioners

What was your inspiration for the business?
I increasingly wanted to do something that was about giving more back to people, the community and the wider world. I had been following my teenage dream of being a designer and had blossomed into a successful creative director at one of London's leading agencies and I really enjoyed my job. But with time, my dream and values changed and rather than stick with what I knew I took the plunge and went for the life-changing leap ahead. Basically I got bored of helping big business get bigger, it grated against my values, and I wanted to help real people with real problems. I wanted to do something that reflected who I am and what I stand for. My father owns and runs the School of Homeopathy and my wife, Amanda and I enrolled on the course. After a year I was in love, smitten, what a great thing! Then I got news that The School of Health was seeking new ownership. It seemed everything was coming together at once, all the signs were there. I was ready for a change at work, I was ready to leave London, I had fallen in love with homeopathy and now this business had presented itself. It was too much to ignore!
Tell me about what The School of Health stands for?
It's not everyday you get the chance to do something that aligns with your personal values. It is not everyday you can go to work with a smile on your face believing in what you do and wanting to do it better. Businesses that are happy are happy because of exactly this. They are clear about who they are and where they are going and why. They have flow. Flow between what the people believe and what the company stands for. The School of Health is a happy business!
We wanted a company where we could be at one, be explorative, be compassionate, sharing, clear and ethical – as much as we can!
So how do our values come alive in The School of Health?
Be One
The integration of mind, heart, soul and body is our guiding principle. Our courses and books teach people about themselves and others. As a business whenever we communicate we relate the parts to the whole.
Be Explorative
We bring creativity to our work, and share philosophical thinking - and we enjoy new ideas! We provide creative tools with which our students can discover themselves and in doing so, broaden minds and open eyes. We are always investing in the business and improving the service we give to our students and customers.
Be Compassionate
We act with love and draw inspiration from nature. We provide the best personal service we can, we support and encouragement, so students enjoy being part of the family. We nurture relationships through the years of study and on into professional practice.
Be Sharing
We share a passion for learning where knowledge can be transformed into understanding. We provide learning experiences from lectures, texts, diagrams, video and audio recordings etc. We listen and learn from our students. Perhaps more importantly, The School of Health has connected with two projects in Africa training local people to become homeopaths. (these courses are provided for free).
Be Clear
We do everything simply and honestly. We distil information down to the essential, we tell it how it is. We use models, charts and imagery to convey complex ideas. If we make a mistake, we own up, and say sorry.
Be Ethical
We fundamentally care about this planet and the people on it. We recycle, use environmentally sound materials, we give back to the community. When we recently moved office we made sure the new building was as sustainable as possible we used sheep's wool insulation, bamboo flooring and low energy lighting. We also audited all the big business consumables and then contacted the suppliers to find out were the materials came from and how environmentally sound they were. Some things changed!
What obstacles have you faced?
One of the biggest obstacles has been the learning curve. Buying an eighteen year-old business is great as you inherit a track record and customers, but there was a lot to learn. What looked simple from the outside became very complex on the inside. We have students in over 50 countries, a really complicated banking system and VAT rules that will make you weep. Plus the business was running four different database systems none of which would talk to each other. So sometimes we would have to enter a customers details in three separate times.
How does your business benefit people and the planet?
Well this is what it was all about as far as I was concerned. Here was a business that taught people about themselves. We have home study courses in Anatomy & Physiology, Pathology & Disease and Nutrition students lean about how the body works and what happens when things go wrong. We also have four home study courses in homeopathy written by the School of Homeopathy, this set students on a healing journey. Homeopathy is a wonderful way to learn about the deeper connections in life while at the same time leaning how to heal. Every student that comes through our doors learns a little more about what it is to be human, everyone we touch feels some benefit and then they talk to others. It's wonderful.
What would your advice be to other budding entrepreneurs?
Listen to your heart and your head, and do it for the right reasons. Write your dream on paper, be clear about it. Think about what you need to achieve now, in a year, 3 years and 5. Look at the market, research well, talk to lots of people, and don't give up!
Tags: Alternative Training | Mani Norland
This entry was posted on 01 November 2005 at 11:29.