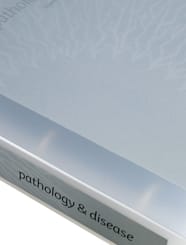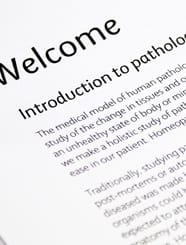 Pathology & Disease
Alternative Practitioners
Course Teacher
Teacher biographies
Stephen Gascoigne: Course Teacher
I completed my medical training in 1976 in Liverpool, UK and worked for over 6 years in hospital and then general practice. It was during my time in general practice that I began to see methods of treating people that were quite different to my experience and understanding. There were homoeopaths, acupuncturists and osteopaths working locally who were clearly, in many cases, doing more for patients than I could with my knowledge and training in conventional medicine. This aroused my curiosity and I began training in methods of holistic medicine, particularly allergy work and nutrition.
For a time I was medical advisor for the Morecambe Bay Cancer Help Centre which was run by someone who had recovered from cancer by using natural methods of diet and relaxation. I was priviliged to hear and see amazing stories of recovery from cancer.
I did several weekend courses as a GP in homoeopathy and acupuncture and I used these methods with some success. However, when I met someone who had trained in acupuncture for 6 months in China, I quickly realised that a weekend course was not quite enough to enable me to call myself an acupuncturist! At the same time, I was becoming increasingly disillusioned with conventional medical practice. Consequently, I left general practice to focus solely on holistic medicine.
I spent a couple of years at the Northern College of Homoeopathy in the UK and had a great time beginning to understand the philosophies of holistic medicine, specifically homoeopathy. However, I felt that I had a closer connection with Oriental philosophies and, in 1985, I went to China myself to study acupuncture.
Following my return to the UK, I practised acupuncture and subsequently trained in London in Chinese herbal medicine with the esteemed master of Chinese medicine, Tinh Thong Nguyen, a 3rd generation Vietnamese practitioner of Chinese medicine.
I am a fully registered medical practitioner with the UK General Medical Council and the Medical Council in Ireland. I am also registered with the Register of Chinese Herbal Medicine in the UK, the Irish Register of Chinese Herbal Medicine and The Acupuncture and Chinese Medicine Organisation in Ireland.
I am keen to support practitioners of holistic medicine in their practice and offer supervision to individuals as well as seminars and lectures to students, practitioners and colleges. I have written 3 books. Two textbooks are for students and practitioners of holistic medicine - The Clinical Medicine Guide (Jigme Press, 2001) and The Prescribed Drug Guide (Jigme Press, 2003). The Chinese Way to Health (Connections, 2000) is an introduction to Chinese medicine and its methods for the general public.
The future is bright for holistic medicine as more people become aware of its power, its gentleness and its effectiveness in improving and maintaining health.

Course Director: Mani Norland RSHom
Mani Norland is Managing Director of The School of Health and Principal of the School of Homeopathy. Mani trained as a homeopath with the School of Homeopathy. Mani is a founding member of Homeopathy Course Providers Forum and a founding member of the 4Homeopathy (the pro homeopathy group of 11 organsations in the UK). With this group Mani has been instrumental in the re-branding of homeopathy in the UK with the development of a new logo, celebrity campaigns and media intervention. Mani also teaches students in the 4th year about setting up in practice. In his 'other life' Mani worked in London as a brand and business consultant for over 10 years. He advised board level directors on business creation, vision and image. Mani is passionate about the positive promotion of homeopathy to the general public and has written many consumer facing articles on homeopathy and been interviewed on BBC radio several times.

Course Manager: Amanda Norland BA(Hons)
Amanda Norland is a Director of The School of Health. She is also Course Manager for the Homeopathy First-Aid Course. One of her principal roles is to look after the wellbeing of the students. Amanda is responsible for the The School of Health network of Tutors and Supervisors. She studied homeopathy at the School of Homeopathy. As well as running the business, she also nurtures her homeopathy practice. Prior to taking up her position with The School of Health, Amanda trained as a designer and worked in Bristol and London. Her role led her into talent management at 20|20, where she was responsible for a team of over 20 designers.
"The future is bright for holistic medicine as more people become aware of its power"