Anatomy & Physiology
Homeopath Course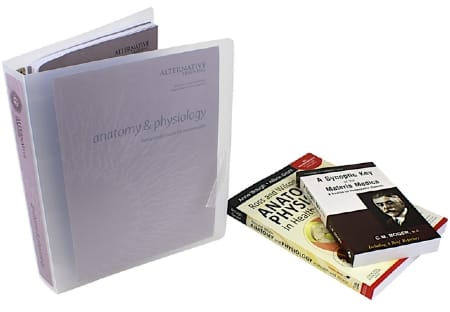 This distance learning course was created from scratch specifically for students and practitioners of homeopathy. The course was fully piloted before launch and has been extremely well received.

Units: 1-6
Study Hours: 175 - 200
Time: Estimated 9/12 months (timing up to you)
Enrolment period: 2 years (with option to extend)
Includes: Study material, 2 books included (see below) & movie lectures
Certification: Diploma in Anatomy & Physiology
Study Options: Correspondence (paper) or e-learning (online)
The course is aimed at students of homeopathy who have little background in the life sciences or have not studied biology for a number of years. No previous knowledge of biology is required. Anatomy is the study of the structure and components of the human body. Physiology is the study of how that body works and how the structure and function are interrelated.
The course integrates anatomy and physiology with materia medica, homeopathic philosophy and case taking to provide a stable spring board for the study of pathology and disease at a later date. Our hope is that you will be able to learn to incorporate the language of the patient, both verbal and postural into your understanding of their disease process and understand why a particular organ or body system is in disharmony. If you combine this with a sound understanding of anatomy and physiology you should have a very effective approach to healing.
The course is carried out by home study via correspondence or online and takes about 175 - 200 hours to complete. There is no strict timetable for the completion of the course - you work through the learning materials at your own pace. Most students complete the course within a year but we give you a 2 year study period, even after that you can re-enrol 12 months at a time for a small admin fee.
Course Materials
We send you the printed course manual, movie lectures that accompany each of the 6 course units, plus the two essential textbooks for the course.
Course manual
The course contains 6 course units of 25 - 35 pages each. Each course unit has a number of Activity questions to complete after reading the relevant part of the text books. All the work is to be submitted to your tutor for observation and marking, assessment and feedback.
Movie & Audio lectures
A key part of your study material are the recorded lectures. These specially recorded live lectures with course author Elaine Watson provide a stimulating means of learning about the subject and help to bring the material to life.


Anatomy & Physiology Movie Lectures: 4 hours 54 mins
Anatomy & Physiology Audio Lectures: 48 mins
Books
The course is designed around the four books listed below. The first two books are supplied with the course and it is assumed, as a student of homeopathy, that you will have a Kent's repertory and good materia medica. Kent's repertory has been selected as it has standardised page numbers across all editions and is an ideal introductory repertory. Books are available from us if you require them.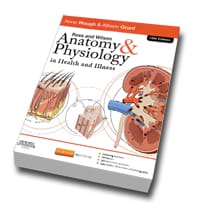 Anatomy and Physiology in Health and Illness (12th edition)
Ross and Wilson; Anne Waugh and Allison Grant · ISBN 9780702053252
Boger's Synoptic Key to Materia Medica
C.M.Boger · ISBN 8170210143
Repertory of the Homeopathic Materia Medica
James Tyler Kent · ISBN 8170210593
A Materia Medica
Any good size materia medica is essential.
Each unit contains explanatory text, reading references for the two textbooks that accompany the course, short self-assessment questions and longer assignments.
You will also be given contact details for your tutor, if you have purchased the course with tutor marking.
Course Benefits
Brings anatomy & physiology together with homeopathy
Gives you the necessary knowledge and understanding of the subject in order to best support and complement your homeopathic practice
Personal tutors give guidance and feedback
Includes movie lectures on the subject
Highest level of support by post or email
Study can be started and finished at any time
Work at your own speed and pace - timetable to suit you
No prior medical training is required
Continuous assessment provides ongoing feedback and motivation
There are no exams
Certificates are awarded on completing the courses with tutor marking
Course content is regularly updated
The study of medical sciences is an essential part of being a professional homeopath