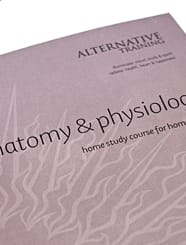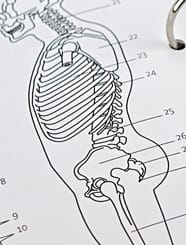 Anatomy & Physiology
Alternative Practitioners
Course Teacher
Teacher Biographies
Diane Green - Course Teacher
I am a chartered biologist, graduating at honours level in zoology in 1966 and obtaining a first class teaching diploma in 1967, both at the University College of Wales, Bangor. My teaching career has been mainly in tertiary colleges where I have managed life science departments and delivered A level and G.C.S.E. programmes and Access to Nursing.

I have been involved with The School of Health for many years, mainly as a distance-learning tutor but also as an editor of the Anatomy and Physiology Course.

I enjoy my work with The School of Health and although not an alternative practitioner myself, am a firm believer in alternative therapies and the holistic approach to healing. It never ceases to amaze me how intricate and beautiful our bodies are at all levels of function and it is one of my greatest joys to share this with students as the A&P Course unfolds. Over the years, I have found the students to be extremely hardworking and motivated. I like to think that by following the A & P programme, they obtain a very accurate and scientific basis on which to build their particular doctrine.

Having now retired from full-time lecturing, I enjoy input into a number of A&P programmes but still find time to pursue my hobbies and interests which include hill walking, swimming, gardening, playing the piano and pipe-organ.

Course Director: Mani Norland RSHom
Mani Norland is Managing Director of The School of Health and Principal of the School of Homeopathy. Mani trained as a homeopath with the School of Homeopathy. Mani is a founding member of Homeopathy Course Providers Forum and a founding member of the 4Homeopathy (the pro homeopathy group of 11 organsations in the UK). With this group Mani has been instrumental in the re-branding of homeopathy in the UK with the development of a new logo, celebrity campaigns and media intervention. Mani also teaches students in the 4th year about setting up in practice. In his 'other life' Mani worked in London as a brand and business consultant for over 10 years. He advised board level directors on business creation, vision and image. Mani is passionate about the positive promotion of homeopathy to the general public and has written many consumer facing articles on homeopathy and been interviewed on BBC radio several times.

Course Manager: Amanda Norland BA(Hons)
Amanda Norland is a Director of The School of Health. She is also Course Manager for the Homeopathy First-Aid Course. One of her principal roles is to look after the wellbeing of the students. Amanda is responsible for the The School of Health network of Tutors and Supervisors. She studied homeopathy at the School of Homeopathy. As well as running the business, she also nurtures her homeopathy practice. Prior to taking up her position with The School of Health, Amanda trained as a designer and worked in Bristol and London. Her role led her into talent management at 20|20, where she was responsible for a team of over 20 designers.
"It never ceases to amaze me how intricate and beautiful our bodies are"